Welcome to Mrs. Kennedy's online classroom
Our classroom uses the Unique Learning System(along with modifying and adapting the regular curriculum with the material aide from Attainment Company)
We also use News 2 You. News 2 You is a Special Education Online Weekly Newsletter!
Unique Learning System is an internet based special education program that is comprised of over 30 lessons and unique instructional downloads centered around a monthly theme. Unique Learning System provides access to Texas State Standards through Access Points. It targets to bridge between standards and curriculum content for students with special needs. Instructional Targets are aligned to State Educational and Transition Standards. Monthly lesson plans and materials are delivered that address critical skills in reading, writing, math, science and social studies with embedded transitional outcomes. ULS differentiates instruction and is comprised of three levels that can accommodate learners with significant cognitive disabilities performing at the independent level (Level 3), the supported level (Level 2) or participatory level (Level 1).
The three levels are further explained below:
Level 3 Learners – can read text and can participate more independently in the lesson

Level 2 Learners- require pictorial support and require mild to moderate support to participate in the lesson

Level 1 Learners- require extensive supports to participate in the lesson.
The age respectful material allows all individuals to participate in rich standards-based instruction.
For more information about this curriculum, please visit www.n2y.com.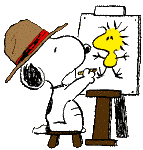 Parents - On my sidebar to the left, you will see an E-Note Sign-up module. Please fill out the information so I can "send notes home" to your mobile phone and/or email. This will eliminate paper notes that sometimes don't make it home
.